The spirit of made in japan
We are making tradition. We are making culture.
Now Deco Washi
<<Last in Tokyo Nihonbashi MITSUKOSHI department-store.
<Last in Tokyo Ginza MATSUYA department-store
in Paris Jorg Washi Exhibitionfrom the 6 September to October 18 2014
| | | | | | |
| --- | --- | --- | --- | --- | --- |
| | | | | | |
| | | | | | |
for Architects, Interior designers, Creators and Prescripteurs.
---
<Now> MITA hospital 2012-2013
GUERLAIN window display 2013
JAPAN DESIGN COMMITTEE 2012
TAKASHIMAYA Tokyo-May 2012
TAKASHIMAYA Tokyo-New Year 2012
TAKASHIMAYA Tokyo-August 2011
"Paris and Lyon project" Tuesday 5 April to Fryday 29 April 2011
Paris Maison & Objet janvier 2011"Big Washi"
Paris Maison & Objet janvier 2011"3D Washi"
Milano exhibition in Moscova December 13, 2010December-January 8, 2011
Salone Internazionale del Mobile 14-19 APRIL 2010
Maison & Objet janvier 2010
MAISON & OBJET 2009
Frankfurt "Ambiente"2008
"Salon du Meuble de Paris" 2006
New york "ICFF" 2005
the day...washiya in PARIS 2004
---
Traditional Japanese paper of a kind never before seen.
SUGIHARA WASHIPAPER, INC. is elevating ECHIZEN WASHI beyond the constraints of pre-held notions about Japanese paper.

SUGIHARA WASHIPAPER, INC. is constantly striving to expand upon the already established ideas of what Japanese paper is, and how it can be used. .More specifically, we are working to establish new areas of expression for ECHIZEN WASHI, in order .to build on its long tradition of over 1500 years. .Utilizing our vast experience working with a wide network of highly creative craftspeople, designers .and artists, we at SUGIHARA WASHIPAPER, INC. are encouraging the potential that Japanese paper .holds for surprising and even previously unimaginable uses and applications, far beyond those .normally associated with it. .How to use Sample 1. 2.
How to use WashPaper Sample 0. 1. 2.
Artisans who produce ECHIZEN-WASHI
As a leading wholesaler of Japanese Paper, SUGIHARA WASHIPAPER, INC.
is intimately acquainted with the skills necessary to produce ECHIZEN WASHI.
The desire of the craftspeople to pass on the tradition of over 1500 years
to the next generation, and to realize new possibilities for ECHIZEN WASHI,
is a hope that we also cherish, and we are honored to work with these special artisans:
---
History of our company
massmedia
---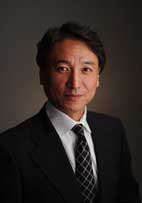 17-2,Oizu,Echizen-shi,Fukui,915-0235 JAPAN
e-mail:sugihara@washiya.com
http://www.washiya.com/
Fax 81-778-42-0144
Please
contact me
anything about mentions on this page, questions, opinions, etc.
Also it's more than welcome to have Links to your home pages. All right reserved Copyright(C)Yoshinao SUGIHARA