today's catalog, other catalog, top page, sample, Material
---
2006年1月5日に、和紙屋は再びパリに舞い戻りました!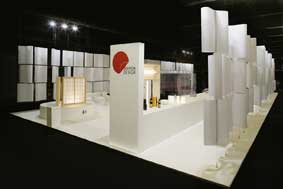 Photo: Nacasa & Partners/Courtesy of Color Kinetics Japan
なんと再びやってきました。

ここはパリ。

中川誠一さまとの、コラボレーション

漆和紙(うるわし)を使った新作品もパリに初登場です。

「AJIRO」3部作。
左より「MOMIJI」 「SAZANAMI」 「HIBA 」

その奥に見えるのが・・・

田實碧さんとのコラボレーションの漆和紙(うるわし)を使った屏風・・・

茶箱のテープルは柿渋塗りです。

一升瓶が、何故に?

実はニッポンデザインのレセプションに、振る舞い酒という趣向でした。

そして日本酒には、やっぱり着物がグッドですね・・・

飲み屋のママさんじゃないです。お茶の先生・・・

日仏芸術文化交流のメンバーの方々の温かい演出でした。

ニッポンデザインパピリオン全体のデザインをされた・・・
グエナエル・ニコラ氏

右はSBAのP.ボードリ氏

中川さんのスピーチを横で訳すのは、フランスに在住の娘の奈苗さん

増山壽一参事官は・・・なんと、和紙の帽子をかぶってのスピーチでした。

ありがとうございました。

増山さんが真剣にながめているのは

村田智明さんが開発された大ヒット商品「HONO」

テレビの取材も目白押しでした。

この不思議な物体は何?

答えは・・・漆です。

お隣はニコラさんがデザインされた、旭化成さんのブースでした。

新しいアクリルの提案は・・・和紙との新たなコラボレーションなるか・・・

そして目の前にはフィールドフォーさんのステンレス素材を活かした座布団??「雨模様」

モデル・モデル・・・と言っては、寝っころがらせていただきました(笑)

ありがとうございました。

竹尾さんも、透明になる不思議な紙「パチカ」を出展されてました。

これまた、大人気。

奈苗さんが被っている帽子はもちろん、ブレスハット

そして首には・・・和紙のマフラー・・・温ったか〜い。

結構会場は寒かった??

乃村工藝社の児島正剛さん

ものすごく、優しい人でした。車椅子で来場された方から
翌日ワインを贈られるなんてハプニングまで・・・

感動しました。

無事に、撤去も終了しました〜の図

皆様お疲れさまでした。
番外編・・・パリの杉原
パリってほんとに何処をどう、撮影してもパリですね〜

これは、念願かなって、行きました。ブッダバーのカウンター席です。

もちろんCDも買って帰りました。

ここはオペラの最上階・・・

って言っても、だれも信じないな・・・

そしてなぜかみんな、美人だね〜

ご来場ありがとうございました。

楽しませていただきました。
・・・おまけ・・・【動画です】
パソコンの環境に併せ、お好きな画像をお選びください。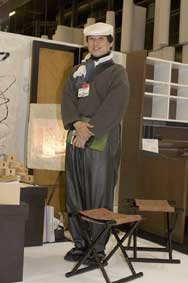 また、お逢いしましょう。ありがとうございました。
---
CATALOGUE
CATALOG

one side URUWASHI


the other side KAKISHIBU-stripe


CODE DE COMMANDE
Order Code :

SH-MP2006A-BYOUBU
Type :
folding screen
MATIERE / Material :
URUWASHI.....one side
KAKISHIBUI-stripe......the other side

PRIX D'EXPORT ET DIMENSIONS
Export Price & Size
(ex-factory) :

EURO 8.000.00 per 1800x1000(500+500)mm (this size)
other size as per estimated price
TEMPS DE LIVRAISON
Time of Delivery :
100 JOURS AU MINIMUM
Minimum 100 days
LA COMMANDE MINIMALE
Minimum Order :
DISPONIBLE D'UN MORCEAU COMME PAR VORRE ORDRE
Available from 1 screen as per your order
CONDITIONS DE REBOURSEMENT
Terms of payment :
PAIEMENT AVEC LA COMMANDE
Cash with Order
CODE DE COMMANDE
Order Code :

SH-MP2006B-URUWASHI-one side-paper
Type :
only washipaper
MATIERE / Material :
washi & URUSHI(japan)

PRIX D'EXPORT ET DIMENSIONS
Export Price & Size
(ex-factory) :

EURO 150.00 per 750x550mm (maximum this size)

TEMPS DE LIVRAISON
Time of Delivery :
100 JOURS AU MINIMUM
Minimum 100 days
LA COMMANDE MINIMALE
Minimum Order :
DISPONIBLE A PARTIR D'UNE FEUILLE
Available from 1 sheet as per your order
CONDITIONS DE REBOURSEMENT
Terms of payment :
PAIEMENT AVEC LA COMMANDE
Cash with Order
CODE DE COMMANDE
Order Code :

SH-MP2006C-KAKISHIBU-stripe-paper
Type :
only washipaper
MATIERE / Material :
KOUZO & KAKISHIBU

PRIX D'EXPORT ET DIMENSIONS
Export Price & Size
(ex-factory) :

EURO 157.50 per 1800x500mm (this size)
EURO 175.00 per 1000x1000mm
EURO 1.050.00 per 3000x2000mm (maximum size)
other size as per estimated price

TEMPS DE LIVRAISON
Time of Delivery :
80 JOURS AU MINIMUM
Minimum 80 days
LA COMMANDE MINIMALE
Minimum Order :
DISPONIBLE A PARTIR D'UNE FEUILLE
Available from 1 sheet as per your order
CONDITIONS DE REBOURSEMENT
Terms of payment :
PAIEMENT AVEC LA COMMANDE
Cash with Order







CODE DE COMMANDE
Order Code :

SH-MP2006D-OKIDOKO
Type :
chest
MATIERE / Material :

KOUZO & KAKISHIBU-plain
TOTAN inside

PRIX D'EXPORT ET DIMENSIONS
Export Price & Size
(ex-factory) :

EURO 2.000.00 per 680x440x490mm (this size)
TEMPS DE LIVRAISON
Time of Delivery :
100 JOURS AU MINIMUM
Minimum 100 days
LA COMMANDE MINIMALE
Minimum Order :
DISPONIBLE D'UN MORCEAU COMME PAR VORRE ORDRE
Available from 1 chest as per your order
CONDITIONS DE REBOURSEMENT
Terms of payment :
PAIEMENT AVEC LA COMMANDE
Cash with Order
CODE DE COMMANDE
Order Code :

SH-MP2006E-KAKISHIBU-plain-paper
Type :
only washipaper
MATIERE / Material :
KOUZO & KAKISHIBU

PRIX D'EXPORT ET DIMENSIONS
Export Price & Size
(ex-factory) :

EURO 462.00 per 1200x2200mm (to make this chest )
EURO 175.00 per 1000x1000mm
EURO 1.050.00 per 3000x2000mm (maximum size)
other size as per estimated price

TEMPS DE LIVRAISON
Time of Delivery :
80 JOURS AU MINIMUM
Minimum 80 days
LA COMMANDE MINIMALE
Minimum Order :
DISPONIBLE A PARTIR D'UNE FEUILLE
Available from 1 sheet as per your order
CONDITIONS DE REBOURSEMENT
Terms of payment :
PAIEMENT AVEC LA COMMANDE
Cash with Order
CODE DE COMMANDE
Order Code :

SH-MP2006F-SHOUGI-4kyaku
Type :
4 chairs
MATIERE / Material :
cloth

PRIX D'EXPORT ET DIMENSIONS
Export Price & Size
(ex-factory) :

EURO 1.700.00 per 410x340x430mm
4chair set


TEMPS DE LIVRAISON
Time of Delivery :
80 JOURS AU MINIMUM
Minimum 80 days
LA COMMANDE MINIMALE
Minimum Order :
DISPONIBLE A PARTIR D'UNE FEUILLE
Available from 4 chairs as per your order
CONDITIONS DE REBOURSEMENT
Terms of payment :
PAIEMENT AVEC LA COMMANDE
Cash with Order




CODE DE COMMANDE
Order Code :

SH-MP2006G-ANDON-large
SH-MP2006H-ANDON-small
Type :
Lantern
MATIERE / Material :
SOBAGARA-washi & acrylic

PRIX D'EXPORT ET DIMENSIONS
Export Price & Size
(ex-factory) :

EURO 6.000.00 per 250x250x1400mm (large)
EURO 5.500.00 per 150x150x500mm (small)
other size as per estimated price
TEMPS DE LIVRAISON
Time of Delivery :
80 JOURS AU MINIMUM
Minimum 80 days
LA COMMANDE MINIMALE
Minimum Order :
DISPONIBLE D'UN MORCEAU COMME PAR VORRE ORDRE
Available from 1 set as per your order
CONDITIONS DE REBOURSEMENT
Terms of payment :
PAIEMENT AVEC LA COMMANDE
Cash with Order
CODE DE COMMANDE
Order Code :

SH-MP2006I-SOBAGARA-paper
Type :
only washipaper
MATIERE / Material :
SOBAGARA-washi & acrylic

PRIX D'EXPORT ET DIMENSIONS
Export Price & Size
(ex-factory) :

EURO 218.40 per 1600x1300mm (for large size)
EURO 60.00 per 800x700mm (for small size)
EURO 105.00 per 1000x1000mm
EURO 630.00 per 3000x2000mm (maximum size)
other size as per estimated price
TEMPS DE LIVRAISON
Time of Delivery :
80 JOURS AU MINIMUM
Minimum 80 days
LA COMMANDE MINIMALE
Minimum Order :
DISPONIBLE A PARTIR D'UNE FEUILLE
Available from 1 sheet as per your order
CONDITIONS DE REBOURSEMENT
Terms of payment :
PAIEMENT AVEC LA COMMANDE
Cash with Order



CODE DE COMMANDE
Order Code :

SH-MP2006J-YUTON
Type :
MATIERE / Material :
EGOMA-OIL with washi

PRIX D'EXPORT ET DIMENSIONS
Export Price & Size
(ex-factory) :

EURO 500.00 per 590x560mm (this size)
other size as per estimated price
TEMPS DE LIVRAISON
Time of Delivery :
200 JOURS AU MINIMUM
Minimum 200 days
LA COMMANDE MINIMALE
Minimum Order :
DISPONIBLE A PARTIR D'UNE FEUILLE
Available from 1 sheet as per your order
CONDITIONS DE REBOURSEMENT
Terms of payment :
PAIEMENT AVEC LA COMMANDE
Cash with Order



CODE DE COMMANDE
Order Code :

SH-MP2006K
Type :
MATIERE / Material :

PRIX D'EXPORT ET DIMENSIONS
Export Price & Size
(ex-factory) :

EURO 00.00 per 2000x500mm (this size)
EURO 00.00 per 1000x1000mm
EURO 00.00 per 3000x2000mm (maximum size)
other size as per estimated price
TEMPS DE LIVRAISON
Time of Delivery :
80 JOURS AU MINIMUM
Minimum 80 days
LA COMMANDE MINIMALE
Minimum Order :
DISPONIBLE D'UN MORCEAU COMME PAR VORRE ORDRE
Available from 1 chest as per your order
CONDITIONS DE REBOURSEMENT
Terms of payment :
PAIEMENT AVEC LA COMMANDE
Cash with Order



CODE DE COMMANDE
Order Code :

SH-MP2006L
Type :
MATIERE / Material :

PRIX D'EXPORT ET DIMENSIONS
Export Price & Size
(ex-factory) :

EURO 00.00 per 1000x600mm (this size)
EURO 00.00 per 1000x1000mm
EURO 00.00 per 3000x2000mm (maximum size)
other size as per estimated price
TEMPS DE LIVRAISON
Time of Delivery :
80 JOURS AU MINIMUM
Minimum 80 days
LA COMMANDE MINIMALE
Minimum Order :
DISPONIBLE D'UN MORCEAU COMME PAR VORRE ORDRE
Available from 1 chest as per your order
CONDITIONS DE REBOURSEMENT
Terms of payment :
PAIEMENT AVEC LA COMMANDE
Cash with Order



CODE DE COMMANDE
Order Code :

SH-MP2006M
Type :
MATIERE / Material :

PRIX D'EXPORT ET DIMENSIONS
Export Price & Size
(ex-factory) :

EURO 00.00 per 600x600mm (this size)
EURO 00.00 per 1000x1000mm
EURO 00.00 per 3000x2000mm (maximum size)
other size as per estimated price
TEMPS DE LIVRAISON
Time of Delivery :
80 JOURS AU MINIMUM
Minimum 80 days
LA COMMANDE MINIMALE
Minimum Order :
DISPONIBLE D'UN MORCEAU COMME PAR VORRE ORDRE
Available from 1 chest as per your order
CONDITIONS DE REBOURSEMENT
Terms of payment :
PAIEMENT AVEC LA COMMANDE
Cash with Order



CODE DE COMMANDE
Order Code :

SH-MP2006N
Type :
MATIERE / Material :

PRIX D'EXPORT ET DIMENSIONS
Export Price & Size
(ex-factory) :

EURO 00.00 per 1000x600mm (this size)
EURO 00.00 per 1000x1000mm
EURO 00.00 per 3000x2000mm (maximum size)
other size as per estimated price
TEMPS DE LIVRAISON
Time of Delivery :
80 JOURS AU MINIMUM
Minimum 80 days
LA COMMANDE MINIMALE
Minimum Order :
DISPONIBLE D'UN MORCEAU COMME PAR VORRE ORDRE
Available from 1 chest as per your order
CONDITIONS DE REBOURSEMENT
Terms of payment :
PAIEMENT AVEC LA COMMANDE
Cash with Order
---
sample, other catalog, top page,
the day...washiya in paris 2004

| | |
| --- | --- |
| | |
---
CODE DE COMMANDE
Order Code :

SH-MPA-3000
Type :
3000-01 & Color & Design
MATIERE / Material :
MITSUMATA & KOUZO

PRIX D'EXPORT ET DIMENSIONS
Export Price & Size
(ex-factory) :

EURO 220.50 per 2100x600mm (this size)
EURO 175.00 per 1000x1000mm
EURO 787.50 per 3000x1500mm (maximum size)
other size as per estimated price
TEMPS DE LIVRAISON
Time of Delivery :
80 JOURS AU MINIMUM
Minimum 80 days
LA COMMANDE MINIMALE
Minimum Order :
DISPONIBLE A PARTIR D'UNE FEUILLE
Available from 1 sheet as per your order
CONDITIONS DE REBOURSEMENT
Terms of payment :
PAIEMENT AVEC LA COMMANDE
Cash with Order
CODE DE COMMANDE
Order Code :

SH-MPB-3000
Type :
3000-01 & 3000-02 & Design
MATIERE / Material :
MITSUMATA & KOUZO

PRIX D'EXPORT ET DIMENSIONS
Export Price & Size
(ex-factory) :

EURO 472.50 per 2500x1200mm (this size)
EURO 157.50 per 1000x1000mm
EURO 708.75 per 3000x1500mm (maximum size)
other size as per estimated price
TEMPS DE LIVRAISON
Time of Delivery :
80 JOURS AU MINIMUM
Minimum 80 days
LA COMMANDE MINIMALE
Minimum Order :
DISPONIBLE A PARTIR D'UNE FEUILLE
Available from 1 sheet as per your order
CONDITIONS DE REBOURSEMENT
Terms of payment :
PAIEMENT AVEC LA COMMANDE
Cash with Order
CODE DE COMMANDE
Order Code :

SH-MPD-3000
Type :
KAWARI-SUDARE & Design
MATIERE / Material :
KOUZO

PRIX D'EXPORT ET DIMENSIONS
Export Price & Size
(ex-factory) :

EURO 504.00 per 3000x600mm (this size)
EURO 280.00 per 1000x1000mm
EURO 1260.00 per 3000x1500mm (maximum size)
other size as per estimated price
TEMPS DE LIVRAISON
Time of Delivery :
80 JOURS AU MINIMUM
Minimum 80 days
LA COMMANDE MINIMALE
Minimum Order :
DISPONIBLE A PARTIR D'UNE FEUILLE
Available from 1 sheet as per your order
CONDITIONS DE REBOURSEMENT
Terms of payment :
PAIEMENT AVEC LA COMMANDE
Cash with Order
CODE DE COMMANDE
Order Code :

SH-MPE-3000
Type :
3000-01 & BLACK & Design
MATIERE / Material :
MITSUMATA

PRIX D'EXPORT ET DIMENSIONS
Export Price & Size
(ex-factory) :

EURO 252.00 per 3000x600mm (this size)
EURO 140.00 per 1000x1000mm
EURO 630.00 per 3000x1500mm (maximum size)
other size as per estimated price
TEMPS DE LIVRAISON
Time of Delivery :
80 JOURS AU MINIMUM
Minimum 80 days
LA COMMANDE MINIMALE
Minimum Order :
DISPONIBLE A PARTIR D'UNE FEUILLE
Available from 1 sheet as per your order
CONDITIONS DE REBOURSEMENT
Terms of payment :
PAIEMENT AVEC LA COMMANDE
Cash with Order
CODE DE COMMANDE
Order Code :

SH-MPF-3000
Type :
MIDAREKOUSHI-RAKUSUI-WHITE
MATIERE / Material :
KOUZO

PRIX D'EXPORT ET DIMENSIONS
Export Price & Size
(ex-factory) :

EURO 189.00 per 3000x600mm (this size)
EURO 105.00 per 1000x1000mm
EURO 272.50 per 3000x1500mm (maximum size)
other size as per estimated price
TEMPS DE LIVRAISON
Time of Delivery :
80 JOURS AU MINIMUM
Minimum 80 days
LA COMMANDE MINIMALE
Minimum Order :
DISPONIBLE A PARTIR D'UNE FEUILLE
Available from 1 sheet as per your order
CONDITIONS DE REBOURSEMENT
Terms of payment :
PAIEMENT AVEC LA COMMANDE
Cash with Order
CODE DE COMMANDE
Order Code :

SH-MPG-3000-SILK
Type :
SILK
MATIERE / Material :
KOUZO & SILK

PRIX D'EXPORT ET DIMENSIONS
Export Price & Size
(ex-factory) :

EURO 105.00 per 2000x500mm (this size)
EURO 105.00 per 1000x1000mm
EURO 272.50 per 3000x1500mm (maximum size)
other size as per estimated price

TEMPS DE LIVRAISON
Time of Delivery :
80 JOURS AU MINIMUM
Minimum 80 days
LA COMMANDE MINIMALE
Minimum Order :
DISPONIBLE A PARTIR D'UNE FEUILLE
Available from 1 sheet as per your order
CONDITIONS DE REBOURSEMENT
Terms of payment :
PAIEMENT AVEC LA COMMANDE
Cash with Order
CODE DE COMMANDE
Order Code :

SH-MPH-3000-02
Type :
KOUZO-RAKUSUI
MATIERE / Material :
KOUZO

PRIX D'EXPORT ET DIMENSIONS
Export Price & Size
(ex-factory) :

EURO 157.50 per 3000x600mm (this size)
EURO 87.50 per 1000x1000mm
EURO 393.75 per 3000x1500mm (maximum size)
other size as per estimated price
TEMPS DE LIVRAISON
Time of Delivery :
80 JOURS AU MINIMUM
Minimum 80 days
LA COMMANDE MINIMALE
Minimum Order :
DISPONIBLE A PARTIR D'UNE FEUILLE
Available from 1 sheet as per your order
CONDITIONS DE REBOURSEMENT
Terms of payment :
PAIEMENT AVEC LA COMMANDE
Cash with Order
CODE DE COMMANDE
Order Code :

SH-MPI-3000-10
Type :
SHIKAKU40
MATIERE / Material :
KOUZO

PRIX D'EXPORT ET DIMENSIONS
Export Price & Size
(ex-factory) :

EURO 189.00 per 3000x600mm (this size)
EURO 105.00 per 1000x1000mm
EURO 472.50 per 3000x1500mm (maximum size)
other size as per estimated price
TEMPS DE LIVRAISON
Time of Delivery :
80 JOURS AU MINIMUM
Minimum 80 days
LA COMMANDE MINIMALE
Minimum Order :
DISPONIBLE A PARTIR D'UNE FEUILLE
Available from 1 sheet as per your order
CONDITIONS DE REBOURSEMENT
Terms of payment :
PAIEMENT AVEC LA COMMANDE
Cash with Order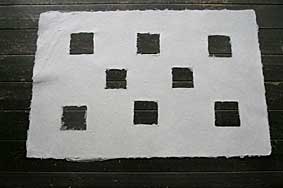 CODE DE COMMANDE
Order Code :

SH-MPJ-900
Type :
ANA-SHIKAKU
MATIERE / Material :
KOUZO

PRIX D'EXPORT ET DIMENSIONS
Export Price & Size
(ex-factory) :

EURO 35.00 per 900x600mm (this size)
EURO 105.00 per 2000x1000mm
EURO 105.00 per 4000x500mm
other size as per estimated price
TEMPS DE LIVRAISON
Time of Delivery :
80 JOURS AU MINIMUM
Minimum 80 days
LA COMMANDE MINIMALE
Minimum Order :
DISPONIBLE A PARTIR D'UNE FEUILLE
Available from 1 sheet as per your order
CONDITIONS DE REBOURSEMENT
Terms of payment :
PAIEMENT AVEC LA COMMANDE
Cash with Order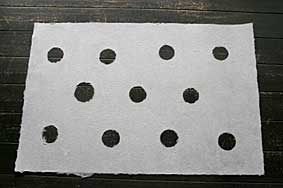 CODE DE COMMANDE
Order Code :

SH-MPK-900
Type :
ANA-MARU
MATIERE / Material :
KOUZO

PRIX D'EXPORT ET DIMENSIONS
Export Price & Size
(ex-factory) :

EURO 35.00 per 900x600mm (this size)
EURO 105.00 per 2000x1000mm
EURO 105.00 per 4000x500mm
other size as per estimated price
TEMPS DE LIVRAISON
Time of Delivery :
80 JOURS AU MINIMUM
Minimum 80 days
LA COMMANDE MINIMALE
Minimum Order :
DISPONIBLE A PARTIR D'UNE FEUILLE
Available from 1 sheet as per your order
CONDITIONS DE REBOURSEMENT
Terms of payment :
PAIEMENT AVEC LA COMMANDE
Cash with Order
 

CODE DE COMMANDE
Order Code :

SH-MPL-3000
Type :
SQUARE
MATIERE / Material :
KOUZO

PRIX D'EXPORT ET DIMENSIONS
Export Price & Size
(ex-factory) :

EURO 102.90 per 1400x350mm (this size)
EURO 210.00 per 1000x1000mm
EURO 945.00 per 3000x1500mm
EURO 1323.00 per 3000x2100mm (maximum size)
other size as per estimated price
TEMPS DE LIVRAISON
Time of Delivery :
80 JOURS AU MINIMUM
Minimum 80 days
LA COMMANDE MINIMALE
Minimum Order :
DISPONIBLE A PARTIR D'UNE FEUILLE
Available from 1 sheet as per your order
CONDITIONS DE REBOURSEMENT
Terms of payment :
PAIEMENT AVEC LA COMMANDE
Cash with Order
CODE DE COMMANDE
Order Code :

SH-MP-URUWASHI-BOTH SIDES
Type :
GREEN/RED/BLACK/NATURAL
MATIERE / Material :
URUSHI(japan) & WASHI

PRIX D'EXPORT ET DIMENSIONS
Export Price & Size
(ex-factory) :

EURO 150.00 per 750x550mm (maximum size/only NATURAL color)
EURO 75.00 per 750x270mm(hankiri)
EURO 50.00 per 450x350mm(table mat/only NATURAL color)
EURO 40.00 per 420x300mm(A3)
EURO 20.00 per 300x210mm(A4)
EURO 10.00 per 90x90mm (coaster)
TEMPS DE LIVRAISON
Time of Delivery :
100 JOURS AU MINIMUM
Minimum 100 days
LA COMMANDE MINIMALE
Minimum Order :
DISPONIBLE A PARTIR D'UNE FEUILLE
Available from 1 sheet as per your order
CONDITIONS DE REBOURSEMENT
Terms of payment :
PAIEMENT AVEC LA COMMANDE
Cash with Order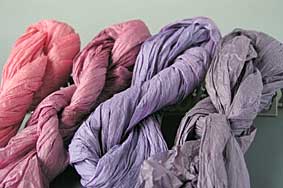 CODE DE COMMANDE
Order Code :

SH-MP-SCARF
Type :
 
MATIERE / Material :
ASA & KOUZO

PRIX D'EXPORT ET DIMENSIONS
Export Price & Size
(ex-factory) :

EURO 50.00 per 1200x400mm(ex-factory)
TEMPS DE LIVRAISON
Time of Delivery :
100 JOURS AU MINIMUM
Minimum 100 days
LA COMMANDE MINIMALE
Minimum Order :
DISPONIBLE DE 20 MORCEAU COMME PAR VOTRE ORDRE.
Available from 20 sheet as per your order
CONDITIONS DE REBOURSEMENT
Terms of payment :
PAIEMENT AVEC LA COMMANDE
Cash with Order
CODE DE COMMANDE
Order Code :

SH-MP-CUSHION
Type :
KAKISHIBU 250
MATIERE / Material :
KOUZO & KAKISHIBU

PRIX D'EXPORT ET DIMENSIONS
Export Price & Size
(ex-factory) :

EURO 65.00 per 250x250mm (ex-factory)
TEMPS DE LIVRAISON
Time of Delivery :
100 JOURS AU MINIMUM
Minimum 100 days
LA COMMANDE MINIMALE
Minimum Order :
DISPONIBLE DE 10 MORCEAU COMME PAR VOTRE ORDRE.
Available from 10 piece as per your order
CONDITIONS DE REBOURSEMENT
Terms of payment :
PAIEMENT AVEC LA COMMANDE
Cash with Order
EXPLICATION
Explanation :
cussin
CODE DE COMMANDE
Order Code :

SH-MP-ROLL-01
Type :
RAKUSUI
MATIERE / Material :
MANIRA ASA

PRIX D'EXPORT ET DIMENSIONS
Export Price & Size
(ex-factory) :

EURO 12.250.00 per 1,800x500m -roll (ROULEAU)
TEMPS DE LIVRAISON
Time of Delivery :
100 JOURS AU MINIMUM
Minimum 100 days
LA COMMANDE MINIMALE
Minimum Order :
DISPONIBLE A PARTIR D'UNE FEUILLE.
1,800x500m -roll (ROULEAU),
CONDITIONS DE REBOURSEMENT
Terms of payment :
PAIEMENT AVEC LA COMMANDE
Cash with Order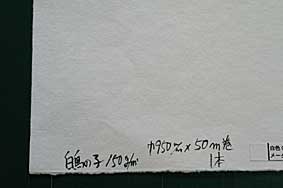 CODE DE COMMANDE
Order Code :

SH-MP-ROLL-02
Type :
TORINOKO-150g
MATIERE / Material :
MANIRA ASA

PRIX D'EXPORT ET DIMENSIONS
Export Price & Size
(ex-factory) :

EURO 500.00 per 950x50m -roll (ROULEAU)
TEMPS DE LIVRAISON
Time of Delivery :
80 JOURS AU MINIMUM
Minimum 80 days
LA COMMANDE MINIMALE
Minimum Order :
DISPONIBLE A PARTIR D'UNE FEUILLE.
950x50m -roll (ROULEAU),
CONDITIONS DE REBOURSEMENT
Terms of payment :
PAIEMENT AVEC LA COMMANDE
Cash with Order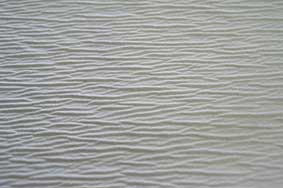 CODE DE COMMANDE
Order Code :

SH-2000-113
Type :
KOSHIBO-DANSHI
MATIERE / Material :
KOUZO

PRIX D'EXPORT ET DIMENSIONS
Export Price & Size
(ex-factory) :

EURO 525.00 per 950x1,800 mm (ex-factory)
TEMPS DE LIVRAISON
Time of Delivery :
80 JOURS AU MINIMUM
Minimum 80 days
LA COMMANDE MINIMALE
Minimum Order :
DISPONIBLE A PARTIR D'UNE FEUILLE
Available from 1 sheet as per your order
CONDITIONS DE REBOURSEMENT
Terms of payment :
PAIEMENT AVEC LA COMMANDE
Cash with Order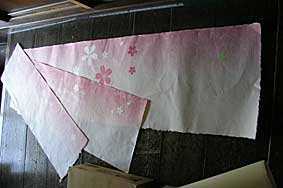 CODE DE COMMANDE
Order Code :

SH-MPC-SAKURA
Type :
Large/Middle/Small
MATIERE / Material :
KOUZO

PRIX D'EXPORT ET DIMENSIONS
Export Price & Size
(ex-factory) :

EURO 73.50 per 1700x490 mm(Large)
EURO 63.00 per 1200x400 mm(Middle)
EURO 52.50 per 1020x350 mm(Small)
TEMPS DE LIVRAISON
Time of Delivery :
80 JOURS AU MINIMUM
Minimum 80 days
LA COMMANDE MINIMALE
Minimum Order :
DISPONIBLE A PARTIR D'UNE FEUILLE
Available from 1 sheet as per your order
CONDITIONS DE REBOURSEMENT
Terms of payment :
PAIEMENT AVEC LA COMMANDE
Cash with Order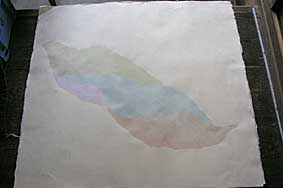 CODE DE COMMANDE
Order Code :

SH-MPC-TSUGI
Type :
900x900
MATIERE / Material :
KOUZO

PRIX D'EXPORT ET DIMENSIONS
Export Price & Size
(ex-factory) :

EURO 70.00 per 900x900 mm
TEMPS DE LIVRAISON
Time of Delivery :
80 JOURS AU MINIMUM
Minimum 80 days
LA COMMANDE MINIMALE
Minimum Order :
DISPONIBLE A PARTIR D'UNE FEUILLE
Available from 1 sheet as per your order
CONDITIONS DE REBOURSEMENT
Terms of payment :
PAIEMENT AVEC LA COMMANDE
Cash with Order
CODE DE COMMANDE
Order Code :

SH-MPC-2006-KISETUNOKABEKAKE
Type :

left---SAKURA-001
middle-SAKURA-002
right---SAKURA-003

MATIERE / Material :
KOUZO

PRIX D'EXPORT ET DIMENSIONS
Export Price & Size
(ex-factory) :

EURO 30.00 per 620x250 mm
TEMPS DE LIVRAISON
Time of Delivery :
80 JOURS AU MINIMUM
Minimum 80 days
LA COMMANDE MINIMALE
Minimum Order :
DISPONIBLE A PARTIR D'UNE FEUILLE
Available from 1 sheet as per your order
CONDITIONS DE REBOURSEMENT
Terms of payment :
PAIEMENT AVEC LA COMMANDE
Cash with Order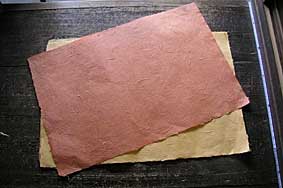 CODE DE COMMANDE
Order Code :

SH-MPC-2/3-iroiro
Type :
900x600
MATIERE / Material :
KOUZO

PRIX D'EXPORT ET DIMENSIONS
Export Price & Size
(ex-factory) :

EURO 70.00 per 900x900 mm
TEMPS DE LIVRAISON
Time of Delivery :
80 JOURS AU MINIMUM
Minimum 80 days
LA COMMANDE MINIMALE
Minimum Order :
DISPONIBLE A PARTIR D'UNE FEUILLE
Available from 1 sheet as per your order
CONDITIONS DE REBOURSEMENT
Terms of payment :
PAIEMENT AVEC LA COMMANDE
Cash with Order
CODE DE COMMANDE
Order Code :

SH-SUKASHI-MAKIGAMI
Type :
SAKURA/MATSU/MOMIJI
MATIERE / Material :
KOUZO

PRIX D'EXPORT ET DIMENSIONS
Export Price & Size
(ex-factory) :

EURO 10.00 per 1360x230mm
TEMPS DE LIVRAISON
Time of Delivery :
40 JOURS AU MINIMUM
Minimum 40 days
LA COMMANDE MINIMALE
Minimum Order :

DISPONIBLE DE 100 MORCEAU COMME PAR VOTRE ORDRE.
Available from 100 piece as per your order

CONDITIONS DE REBOURSEMENT
Terms of payment :
PAIEMENT AVEC LA COMMANDE
Cash with Order

WHITE

BEIGE

SAKURA

SUMI

CODE DE COMMANDE
Order Code :

SH-CHIGITTE-NAME-CARD
4 Color:
WHITE/BEIGE/SAKURA/SUMI
MATIERE / Material :
MITSUMATA

PRIX D'EXPORT ET DIMENSIONS
Export Price & Size
(ex-factory) :

EURO 10.00 per 297x210mm (A4)3sheets pack

TEMPS DE LIVRAISON
Time of Delivery :
40 JOURS AU MINIMUM
Minimum 40 days
LA COMMANDE MINIMALE
Minimum Order :
DISPONIBLE DE 100 PAQUET COMME PAR VOTRE ORDRE
Available from 100 pack as per your order
CONDITIONS DE REBOURSEMENT
Terms of payment :
PAIEMENT AVEC LA COMMANDE
Cash with Order
EXPLICATION
Explanation :
COPIE / copy
LASER IMPRIMANTE / laser printer
ENCRE-JET IMPRIMANTE / ink-jet printer
CODE DE COMMANDE
Order Code :
HABUTAE-DUPLEX-copy-75g
8 Color:
USUBENI/WARAIRO/IKOUCHA/SHION/SABIASAGI/
SHIROGANEIRO/ZOUGEIRO/KOUIRO
MATIERE / Material :
KOUZO

PRIX D'EXPORT ET DIMENSIONS
Export Price & Size
(ex-factory) :

EURO 10.00 per 297x210mm (A4) 20 sheets pack

TEMPS DE LIVRAISON
Time of Delivery :
40 JOURS AU MINIMUM
Minimum 40 days
LA COMMANDE MINIMALE
Minimum Order :
DISPONIBLE DE 100 PAQUET COMME PAR VOTRE ORDRE
Available from 100 pack as per your order
CONDITIONS DE REBOURSEMENT
Terms of payment :
PAIEMENT AVEC LA COMMANDE
Cash with Order
EXPLICATION
Explanation :
COPIE / copy
LASER IMPRIMANTE / laser printer
ENCRE-JET IMPRIMANTE / ink-jet printer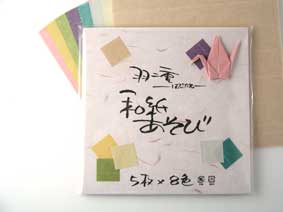 CODE DE COMMANDE
Order Code :
WASHI-ASOBI-150mm
Type :
8color x 5sheets = 40sheets pack
MATIERE / Material :
KOUZO

PRIX D'EXPORT ET DIMENSIONS
Export Price & Size
(ex-factory) :

EURO 10.00 per 80x80mm (160sheets pack )

TEMPS DE LIVRAISON
Time of Delivery :
40 JOURS AU MINIMUM
Minimum 40 days
LA COMMANDE MINIMALE
Minimum Order :
DISPONIBLE DE 100 PAQUET COMME PAR VOTRE ORDRE
Available from 100 pack as per your order
CONDITIONS DE REBOURSEMENT
Terms of payment :
PAIEMENT AVEC LA COMMANDE
Cash with Order
EXPLICATION
Explanation :
ORIGAMI / ORIGAMI
COPIE / copy
LASER IMPRIMANTE / laser printer
ENCRE-JET IMPRIMANTE / ink-jet printer
CODE DE COMMANDE
Order Code :
WASHI-ASOBI-80mm
Type :
8color x 20sheets = 160sheets pack
MATIERE / Material :
KOUZO

PRIX D'EXPORT ET DIMENSIONS
Export Price & Size
(ex-factory) :

EURO 10.00 per 80x80mm (160sheets pack )

TEMPS DE LIVRAISON
Time of Delivery :
40 JOURS AU MINIMUM
Minimum 40 days
LA COMMANDE MINIMALE
Minimum Order :
DISPONIBLE DE 100 PAQUET COMME PAR VOTRE ORDRE
Available from 100 pack as per your order
CONDITIONS DE REBOURSEMENT
Terms of payment :
PAIEMENT AVEC LA COMMANDE
Cash with Order
EXPLICATION
Explanation :
ORIGAMI / ORIGAMI
COPIE / copy
LASER IMPRIMANTE / laser printer
ENCRE-JET IMPRIMANTE / ink-jet printer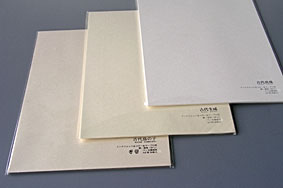 CODE DE COMMANDE
Order Code :
KODAI-SERIES-copy-75g
3 Color:
KODAITORINOKO/KODAIKINARI/KODAISHINJU
MATIERE / Material :
UNMO &PULP

PRIX D'EXPORT ET DIMENSIONS
Export Price & Size
(ex-factory) :

EURO 10.00 per 297x210mm (A4)30sheets pack

TEMPS DE LIVRAISON
Time of Delivery :
40 JOURS AU MINIMUM
Minimum 40 days
LA COMMANDE MINIMALE
Minimum Order :
DISPONIBLE DE 100 PAQUET COMME PAR VOTRE ORDRE
Available from 100 pack as per your order
CONDITIONS DE REBOURSEMENT
Terms of payment :
PAIEMENT AVEC LA COMMANDE
Cash with Order
EXPLICATION
Explanation :
COPIE / copy
LASER IMPRIMANTE / laser printer
ENCRE-JET IMPRIMANTE / ink-jet printer
CODE DE COMMANDE
Order Code :
HA-MP-KNIFE
Type :
KIRIDASHI
MATIERE / Material :
FER/IRON

PRIX D'EXPORT ET DIMENSIONS
Export Price & Size
(ex-factory) :

EURO 150.00

TEMPS DE LIVRAISON
Time of Delivery :
100 JOURS AU MINIMUM
Minimum 100 days
LA COMMANDE MINIMALE
Minimum Order :
DISPONIBLE D'UN MORCEAU COMME PAR VORRE ORDRE
Available from 1 piece as per your order
CONDITIONS DE REBOURSEMENT
Terms of payment :
PAIEMENT AVEC LA COMMANDE
Cash with Order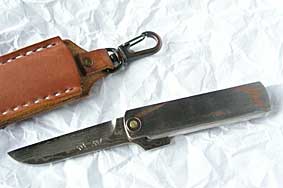 CODE DE COMMANDE
Order Code :
HA-MP-KNIFE
Type :
ECHIZEN-NO-KAMI
MATIERE / Material :
FER/IRON

PRIX D'EXPORT ET DIMENSIONS
Export Price & Size
(ex-factory) :

EURO 200.00

TEMPS DE LIVRAISON
Time of Delivery :
100 JOURS AU MINIMUM
Minimum 100 days
LA COMMANDE MINIMALE
Minimum Order :
DISPONIBLE D'UN MORCEAU COMME PAR VORRE ORDRE
Available from 1 piece as per your order
CONDITIONS DE REBOURSEMENT
Terms of payment :
PAIEMENT AVEC LA COMMANDE
Cash with Order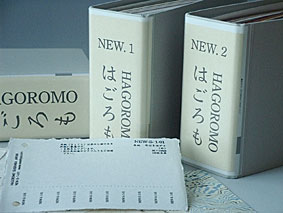 CODE DE COMMANDE
Order Code :
SAMPLE-BOOK/HAGOROMO & SUN HOLD
Type :
relieur/ binder
MATIERE / Material :
FER/ IRON

PRIX D'EXPORT ET DIMENSIONS
Export Price & Size
(ex-factory) :

EURO 300.00

TEMPS DE LIVRAISON
Time of Delivery :
40 JOURS AU MINIMUM
Minimum 40 days
CONDITIONS DE REBOURSEMENT
Terms of payment :
PAIEMENT AVEC LA COMMANDE
Cash with Order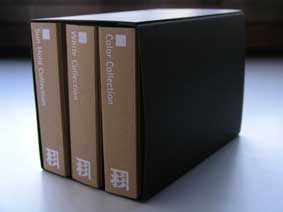 CODE DE COMMANDE
Order Code :
SAMPLE-BOOK/SWC-set
Type :
MATIERE / Material :

PRIX D'EXPORT ET DIMENSIONS
Export Price & Size
(ex-factory) :

EURO 300.00

TEMPS DE LIVRAISON
Time of Delivery :
40 JOURS AU MINIMUM
Minimum 40 days
CONDITIONS DE REBOURSEMENT
Terms of payment :
PAIEMENT AVEC LA COMMANDE
Cash with Order
---
BANQUE DE REGLEMENT
BANQUE; The Fukui Bank,Ltd.,Okamoto Branch
Adresse;11-13,Shinzaike,Echizen-shi,Fukui Pref.915-0232,Japan
Nr.de telephone; 81-778-43-0840
Compte; KA)SUGIHARASHIYOUTEN.
Nr.de compte; 0147-235-0027074
Nr.de compte; FU0027074
Settlement Bank
Bank Name; The Fukui Bank,Ltd.,Okamoto Branch
Bank Address;11-13,Shinzaike,Echizen-shi,Fukui Pref.915-0232,Japan
Bank Phone; 81-778-43-0840
Name of Account; KA)SUGIHARASHIYOUTEN
Account No; 0147-235-0027074
Account No; FU0027074
---
---
---

MATIERE /


Material
Special materials
ASA

CHANVER / LIN
hemp
麻
AMI


FILET
Net


網

BYOUBU


folding screen
屏風
EGOMA-OIL

Oil taken from the seed of EGOMA.
EGOMA is labiate annual plant.

荏胡麻
エゴマ

GANPI

Wikstroemia sikokiana Franch.et Sav.
ganpi
雁皮
がんぴ

GIJYUTSU


Technique
技術
HASSUI


UNE COMMANDE SPECIALE DE L'EAU LA FINITION INSENSIBLE EST AUSSI POSSIBLE.
A special order of the water proof finish is also possible.

撥水
ICHOU

Ginkgo
銀杏

Persimmon Tannin Dyeing

柿渋
KOUZO/KOZO

Broussonetia Kazinoki x B.papyriferra.
a paper mulberry
楮
こうぞ
KONNYAKU
A form of starch derived from the tuberous root of the "Devel's Tonge" or konjac plant.
コンニャク
蒟蒻
MANIRA ASA

Musa textilia
abaca
マニラ麻
MITSUMATA

Edgewothia papyrifera Sieb.et Zucc.
a paperbush
三椏
みつまた

NORIUTSUGI


Hydramgea paniculata Sieb.
糊空木
ノリウツギ
PULP

PATE A PAPIER
wood pulp
パルプ
SILK


SOIE
Silk

絹

BALLE DE SARRASIN
Buckwheat husks

蕎麦殼
TOROROAOI

Abelomoschus manohot Medic.
トロロ葵
TOTAN

ZINC PLAQUE DE FER
zinc with iron plate
トタン
亜鉛引鋼板
UNMO/KIRA

Muscovite
雲母
キラ

LAQUE JAPONAISE
Japanese lacquer/ japan

漆
うるし
Un tapis extraordinaire en papier japonais
An extraordinary Japanese paper carpet
油団
ゆとん

EXPLICATION DETAILLEE / Detailed explanation



L'urushi est une des laques naturelles les plus durables connues par nos ancetres depuis l'antiquite. Il provient de la seve d'un arbre: Rhus verniciflua. Au Japon, les premiers accessoires laques en urushi, en l'occurrence des bracelets, ont ete fabriques a l'epoque de Jomon, il y a 9000 ans. Ces objets japonais en urushi sont tellement apprecies et convoites par les occidentaux qu'ils ont ete tout simplement baptises les < japons >.
Les objets laques en urushi sont resistants a l'eau et a l'acide. L'urushi protege egalement les objets de la chaleur, du sel, de la moisissure et de toutes sortes d'alteration. L'urushi est applique sur le bois, la poterie, l'os, les paniers, les tissus et les metaux.
Les papiers japonais traditionnels < washi > laques en urushi sont l'une des specialites de la Maison Sugihara. La technique et l'experience des artisans leur ont permis de garder la texture des papiers traditionnels tout en leur donnant une exceptionnelle resistance contre l'humidite. Ils sont appeles < uruwashi >, un nom qui evoque a la fois les papiers traditionnels, l'urushi et la beaute.


Urushi (pronounced "oo-roo-shee") is one of the most durable natural lacquers known to man. Urushi is produced from the sap of a tree called urushi tree: "rhus vernicifua".

Urushi lacquered ornaments including bracelets have been discovered in Japan dating from the Jomon period 9,000 years ago. In the west, these objects are also referred to as "japanned" objects.

Hardened urushi is water and acid proof, and also protects the object from heat, salt, mold and mildews and all types of weathering. It has been used on wood, pottery, bone, baskets, fabric and metal.
Japanese traditional paper "washi", lacquered with urushi is one of the specialties of the House of Sugihara. Thanks to the highly accomplished technique and experience of Sugihara's artisans, the urushi lacquered paper keeps its traditional "washi" texture and is given higher water and humidity resistance. The Sugihara urushi papers are called "uruwashi", the name which evokes "urushi", "washi" and the "beauty" at a time.

漆は、人類の歴史上で最も永続性のある塗料のうちのひとつです。漆は、学名Rhus vernicifluaという木の樹液から作られます。世界最古の漆器は日本で発見されました。9000年前の縄文時代の遺跡から、漆塗りの腕輪を含む漆塗りの装飾品が出土しています。漆塗りの日本製工芸品は、西欧で非常に愛され、多くの人々に"ジャパン"と呼ばれ、親しまれるほどになりました。マリア・テレジアは財産を注ぎ込んで日本の漆黒の漆器を買い求め、ウィーンのシェーンブルン宮殿には、彼女がが最も愛した部屋「漆の間」が遺っています。
漆塗りの製品は、水や酸に強いだけでなく、漆は素材を熱、塩、カビからも守ります。また漆は、陶磁器、骨製品、布や金属そしてもちろん「和紙」にも施すことができるのです。
「和紙」に、漆加工を施した商品は、杉原商店が開発したオリジナル商品の中のひとつです。杉原商店の職人の技と経験により、本来の和紙の味わいを損なうことなく、劣化に強い商品に仕上がりました。この商品は、「和紙」、「漆」、そして「美しさ」を同時にイメージできる言葉・・・漆和紙「うるわし」と名付けました。「漆和紙(うるわし)」は杉原商店の登録商標です。

Le kaki ou le plaquemine occupe une place importante dans la culture japonaise depuis longtemps. Il existe deux grands groupes de kaki. Le kaki sucre est apprecie par les japonais et consomme cru comme un fruit comestible. Le kaki-shibu provient du kaki apre.
Le kaki-shibu ou le tanin du kaki apre, est produit en pressant les kakis apres encore verts. Une fois fermente, ce jus a beaucoup d'utilite : il est utilise, entre autres, comme un colorant naturel, un medicament populaire, un preservateur, un deodorant ou un additif alimentaire. Le kaki-shibu est egalement un element indispensable pour la fabrication de sake et employe pour le clarifier.
Les Japonais ont decouvert il y a longtemps l'application du kaki-shibu sur les papiers traditionnels < washi >. Le kaki-shibu donne au < washi > du lustre et une texture particuliere. Il le protege egalement contre l'humidite et la moisissure.
Les papiers laques en kaki-shibu de la Maison de Sugihara sont issus d'un travail exceptionnel des artisans experimentes. Le kaki-shibu est applique cinq fois sur les papiers, ce qui leur donne de la profondeur. La couleur de ces papiers varie du beige au brun, a choisir selon votre gout.


Kaki-shibu : Persimmon Tannin Dyeing
Persimmons, which have been popular among the Japanese people since long time ago, are divided into sweet persimmons and astringent persimmons. Sweet persimmons are consumed as edible fruits, and astringent persimmons are used as raw material for Persimmon tannin, or kaki-shibu.
Kaki-shibuis manufactured by squeezing fruits of green astringent persimmons followed by maturation, and has been used in various ways such as a natural dye, a folk medicine, a preservative, a deodorant and a food additive. Kaki-shibu is also an important element for sake making as a fining agent.
It has been a long time since Japanese people learned to apply kaki-shibu on traditional paper: washi.Kaki-shibu gives washi a particular luster and texture. It also protects washi from humidity and mold.
Kaki-shibu lacquered washi paper of the House of Sugihara is produced by an exceptional work of skilled artisans. Kaki-shibu is applied five times on washi, giving it a profound aspect. Kaki-shibu washi's color varies from beige to brown, to choose following your taste.

柿は日本人に古くから親しまれていて、甘柿と渋柿に分類されます。甘柿は食用にされ、渋柿は柿渋の原料にされます。柿渋は、渋柿の青い実を搾り、熟成させて造られ、染料を始め、民間薬、防腐剤、防臭剤、食品添加物などに使用されています。また、清澄剤として、酒造りにも欠かせない材料です。
日本人は古来より、和紙に柿渋を塗る智恵を身につけていました。柿渋は、和紙に独特の光沢と質感を与え、さらに和紙を湿気やカビからも護ります。
杉原商店の柿渋塗りの和紙は、職人芸のたまものです。柿渋を和紙に5回塗り重ねることで、独特の深い味わいをだしています。紙の色はベージュから濃い茶色まで、塗り分けができますのでご相談ください。
【注意】柿渋は、最初はベージュでも時間と共に黒く変化してゆく特性がありますので、あらかじめご了承ください。



Konnyaku :
A form of starch derived from the tuberous root of the "Devel's Tonge" or konjac plant. The konnyaku powder is mixed with wter to form a thick liquid which gives added strength and impermeability to the paper onto wich it is brushed. It is commonly used on papers for wet strength (kyosei-shi) or for dyeing with indigo or other pigments.


蒟蒻(こんにゃく)
こんにゃくはサトイモ科の多年草こんにゃくの球茎を乾燥して粉末にして、水に溶かしたもの。主成分はマンナン(mannan)で、澱粉ではない。一種の多糖類。
紙の特性はそのままに(サイズ入りはサイズ入のまま、サイズ無しはサイズ無しにしあがる)紙の強度が上がる。不思議な素材である。
本来丈夫な和紙をさらに丈夫に擦る場合などに用いる。紙衣にしたりする。

YUTON - Un tapis extraordinaire en papier japonais
Saviez-vous que l'on peut produire un tapis avec le papier traditionnel japonais : washi ? L'application de l'huile d'egoma, une plante du groupe des labiacees, sur les washis juxtaposes rend le tapis resistant. Il donne une sensation fraiche au toucher, magnifique en ete. Ce tapis est appele le yuton.
Le Yuton change du couleur au fur et a mesure de l'utilisation. Petit a petit, le beige clair de depart devient plus fonce. Le Yuton peut etre utilise jusqu'a 100 ans, dans une condition optimale.
Nous avons le plaisir de vous presenter, au Salon du Meuble de Paris 2006, deux petits carres de yuton, un neuf et un vieux de 50 ans. A vous de comparer les couleurs !


YUTON - An extraordinary Japanese paper carpet
Do you know that there is a carpet made of Japanese traditional paper: washi? The application of egoma oil, extracted from an annual plant of the group of labiates, on piled washi papers makes the washi carpet resistant. It gives a fresh sensation when touched, splendid in summer. This carpet is called yuton.
Yuton changes colors progressively when used; the clear beige of the beginning slowly changes to profound brown. Yuton can be enjoyed for a hundred years, if used in a good condition.
We are pleased to show you, during the Salon du Meuble de Paris 2006, two small pieces of yuton, one new and the other 50 year's old. You can compare their colors!

油団 - 和紙でできたすばらしい敷物
和紙でできた敷物をご存知ですか。何枚も重ねた和紙に、しそ科の植物「えごま」から取れた油を塗ることで、生地は強くなります。触ると、ひんやりした感触が、夏に最高です。この敷物は油団と呼ばれます。
油団は、使い込むにしたがって色が変わっていきます。最初の明るいベージュが少しずつ濃い色に変わっていくのです。油団は、大切に使い込むと、100年間も楽しむことができます。
今回ムーブルパリ2006において、2枚の油団をお見せいたします。ひとつは新しいもの、もうひとつは50年ものです。ぜひ色を比べてみてください!


BALLE DE SARRASIN


Buckwheat husks

枕に入れる。目を明るくし脳をすっきりさせる作用があり。血圧の上昇を抑えることが確認されている。
フランスの田舎料理で、蕎麦のクレープが名物らしい・・・
蕎麦はタデ科の一年生作物。中央アジア原産で、日本へは古く渡来。
茎は赤みを帯び、高さ約60センチメートルで、三角心形の葉を互生する。花は白色小形で、初秋、葉腋(ようえき)・茎頂に多数総状につく。実は三角卵形で黒熟し、種子をひいて蕎麦粉とする。
蕎麦には、ルチンやカテキン、タンニンなどのポリフェノールが多く含まれています。血圧の上昇を抑える、血糖の上昇を抑える、ビタミンCの働きを補強、毛細血管を丈夫にする、脳出血などの出血性の病気を予防する、などといった効果が期待できます。

Nous ne pouvons pas pour l'instant faire apparaitre les accents sur notre site. Veuillez nous en excuser.
---
This page is maintained by Yoshinao SUGIHARA.

SUGIHARA WASHIPAPER INC.
17-2,Oizu,Echizen-shi,Fukui,
915-0235 JAPAN
Facsimile +81-778-42-0144
E-mail:sugihara@washiya.com
URL:http://www.washiya.com/
---

sample, other catalog, top page,
the day...washiya in paris 2004