WASHIYA, SUGIHARA, sun hold collection, archive, shop, ul washi, decor washi, chigiri washi, seminar, media, movie

---

---
sample-283- GUERLAIN
2014 New year window WASHI display.
start 6 January, until end of february 2014
design and photo by Joerg Gessner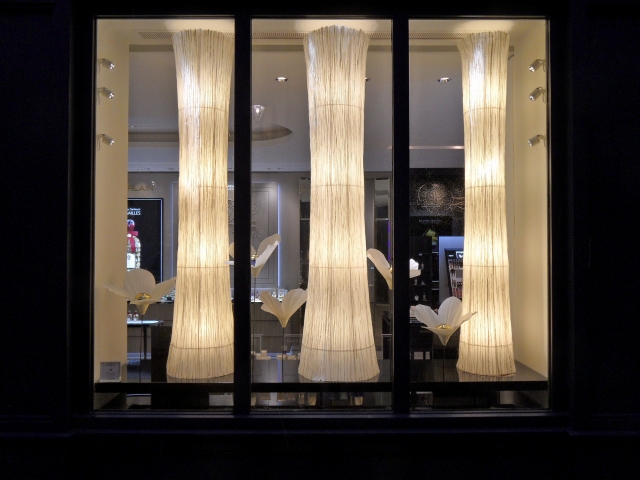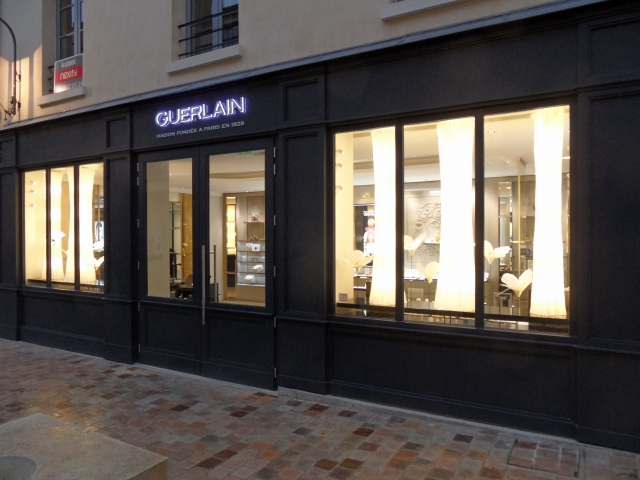 new Versailles shop 2014
GUERLAIN 7 shops in paris
Guerlain shops in Paris are at Rue de Sèvres, Franc-Bourgeois,
Hassmann, Vendôme, Montparnasse, Passy, and Versailles.
---
2013 New year window WASHI display.
from 7 January to ... 10 February
design Joerg Gessner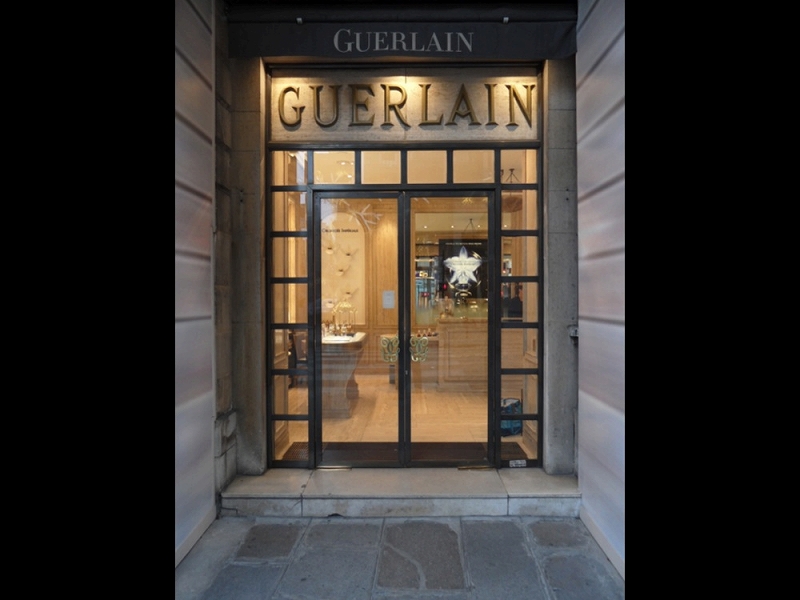 Guerlain "Vendôme" shop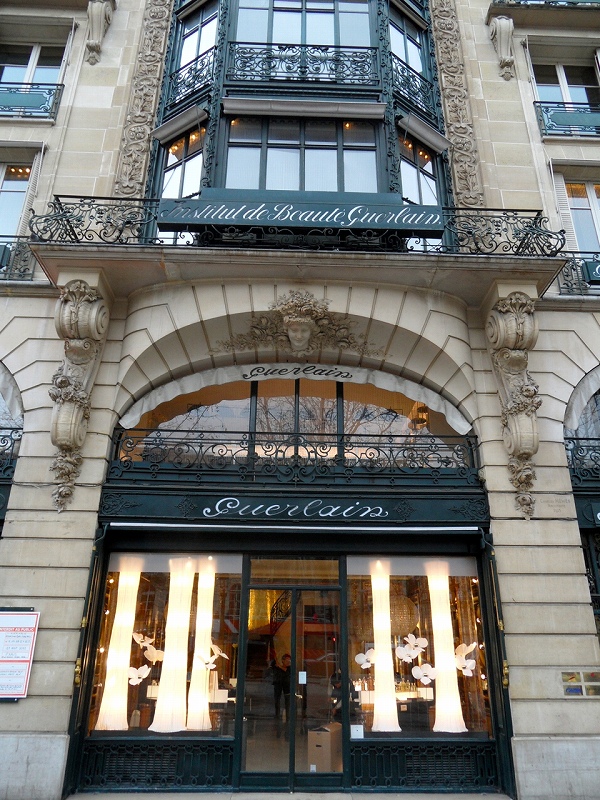 "Champs-Elysées" shop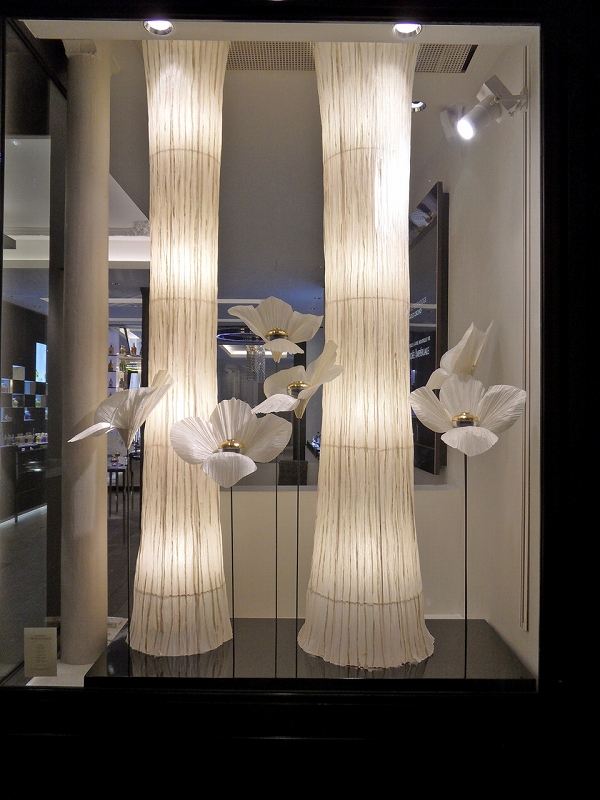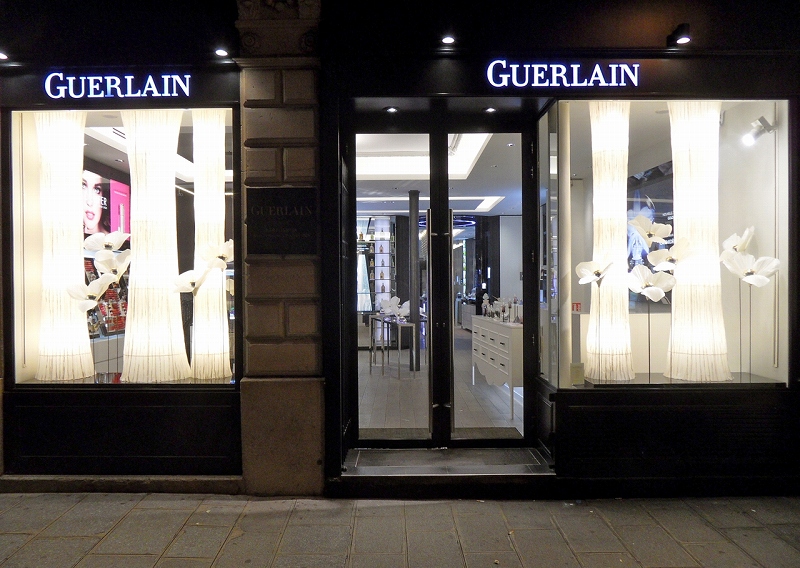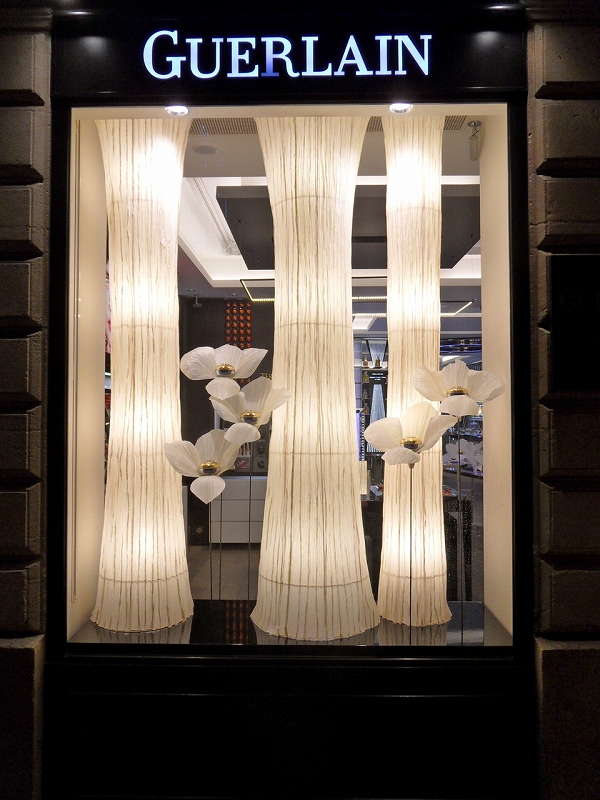 GUERLAIN have 7 shops in paris
Guerlain shops in Paris are at Champs-Elysées, Vendôme, Sevres,
Passy, Haussmann, Franc-Bourgeois and Montparnasse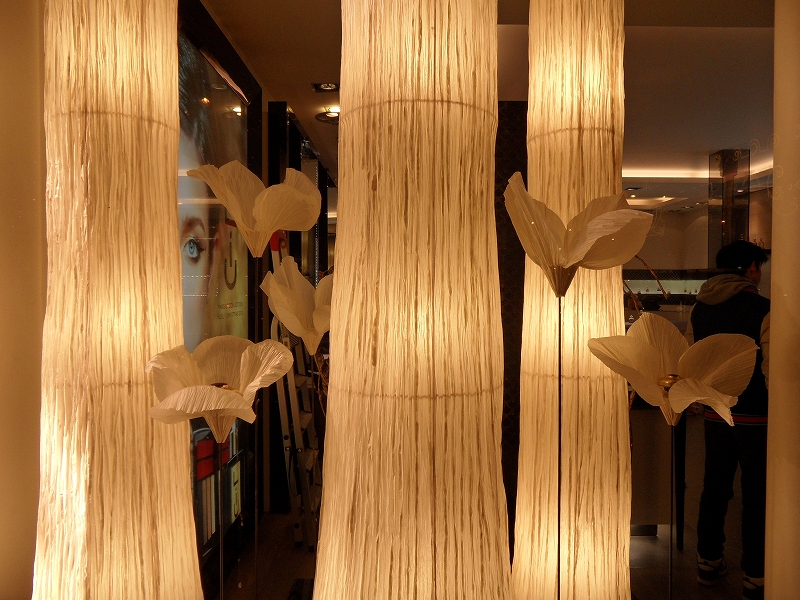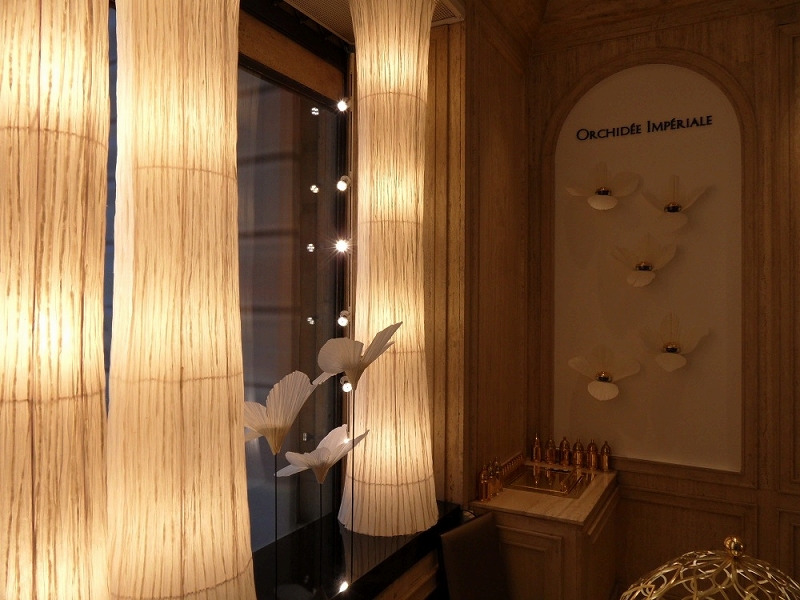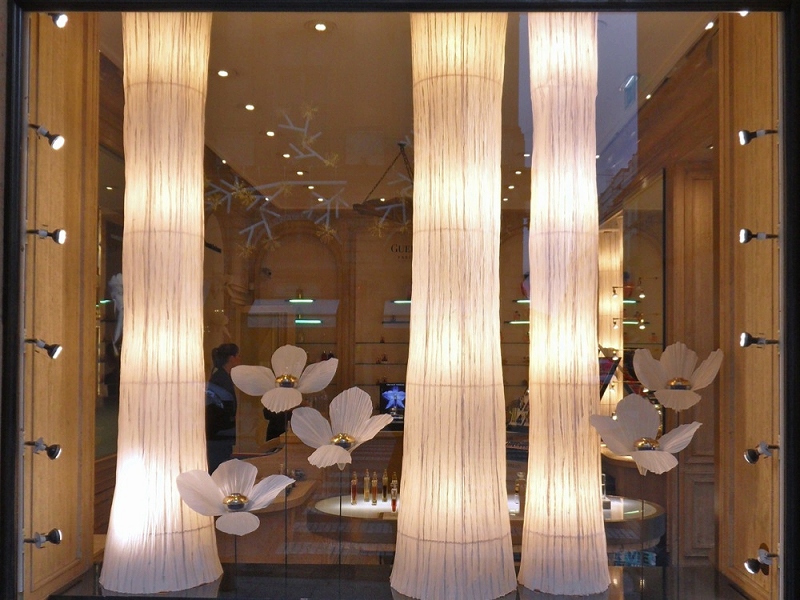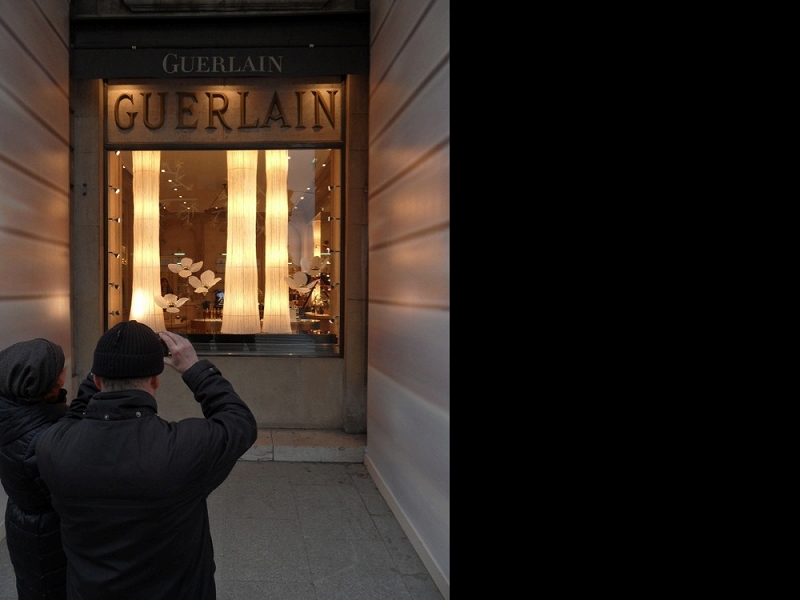 "Vendôme" shop. design year 1936 by "Jean Michel Franck".
---
Guerlain comment ...
This project is most nice window of all "Orchidée Impériale" window history.
Design & production Joerg Gessner,
Echizen WashiPaper Yoshinao Sugihara.
---
Question from writer of Newspaper company.
Joerg answer
What is the charm or attractive points of Echizen Washi for you?
Most of all the abolute high quality of Echizen washi. And in
addition, the wide range of different qualities, of different pattern,
of different colors and techniques... That makes almost everything
possible. More you know about the different possibilities, and more
you know the different artisans, more you can express the beauty of
washi in any context. Last but not least, many objects can not be
realized with other paper than washi. For the Guerlain orchid-flowers,
I tryed 5 different qualities before finding exactly the one that
makes it the most beautiful and realisable.
What did you express by Echizen Washi when you made displays of Guerlain?
Guerlain was very impressed by the washi-works of Yoshinao Sugihara at
the Takashimaya stores, especially a great white paper-dragon. When I
presented the pictures of that to Guerlain, they got convinced in the
interest of a collaboration. I then assured that collaboration by
doing design based on the clients wishes and my knowledge about washi.
I expressed three things. First, the wish of the client to have
something three-dimensional. Then, the logic of the product that was
displayed. It is face cream made from orchids. I thought, orchids get
their power from the forest. The forest get it's power from the
sunlight. So, finally I made light-trees and washi-orchids. The third
expression is the washi itself. Rough, double layer washi for the
trees, thin and shiny washi for the flowers, who reflect the light
from the trees.
---
---
This page is maintained by Yoshinao SUGIHARA.
Washi Sommelier and Washi Curator.
SUGIHARA WASHIPAPER, INC.
17-2,Oizu,Echizen-shi,Fukui,915-0235 JAPAN
e-mail:sugihara@washiya.com
http://www.washiya.com/
Fax 81-778-42-0144
Please
contact me
anything about mentions on this page, questions, opinions, etc.
Also it's more than welcome to have Links to your home pages. All right reserved Copyright(C)Yoshinao SUGIHARA
---
---
---