Japanese


Automatic translation

The spirit of made in japan . WashiPaper is miracle.
---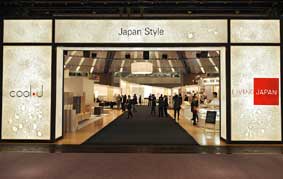 Maison & Objet janvier 2010 HALL6-I6J5
MAISON & OBJET@2009
Frankfurt "Ambiente"2008
"Salon du Meuble de Paris" 2006
New york "ICFF" 2005
the day...washiya in PARIS 2004
Not a paper but the WASHIPAPER
---
Traditional Japanese paper of a kind never before seen.
SUGIHARA WASHIPAPER, INC. is elevating ECHIZEN WASHI beyond the constraints of pre-held notions about Japanese paper.

SUGIHARA WASHIPAPER, INC. is constantly striving to expand upon the already established ideas of what Japanese paper is, and how it can be used. .More specifically, we are working to establish new areas of expression for ECHIZEN WASHI, in order .to build on its long tradition of over 1500 years. .Utilizing our vast experience working with a wide network of highly creative craftspeople, designers .and artists, we at SUGIHARA WASHIPAPER, INC. are encouraging the potential that Japanese paper .holds for surprising and even previously unimaginable uses and applications, far beyond those .normally associated with it. .
Artisans who produce ECHIZEN-WASHI
As a leading wholesaler of Japanese Paper, SUGIHARA WASHIPAPER, INC.
is intimately acquainted with the skills necessary to produce ECHIZEN WASHI.
The desire of the craftspeople to pass on the tradition of over 1500 years
to the next generation, and to realize new possibilities for ECHIZEN WASHI,
is a hope that we also cherish, and we are honored to work with these special artisans:
---
__ ANSWER AND QUESTION about Washi__
Are Recycling Paper and Unwooden-paper harmless for the earth?

That is the ecology in some way which is that you can keep and accumulate natural resources as washi paper because mainly made of paper mulberry having 1000year-life. In Japan the rate of collecting used paper is more than 50%(the rate of recycling is 53%), however, why we have to make recycling paper from ones for copying? Those kinds of paper contains chemicals to save natural resources, and its factory pours it into the river, causes to water pollution. I think the environmental protection makes environmental destruction between "recycling" and "recycling paper".

Thermal effect, Humidity adjustment

Washi paper with absorbs and evaporates water controls the humidity in the house. Washi paper has thermal effect with its fiber combinations, and its an efficient heating.

UV processing

Washi paper cuts off ultraviolet rays without UV processing. Compare to the lace curtain, washi paper surpasses in cutting ultraviolet rays.

Good for your eyes

Washi paper cuts off the ultraviolet rays but the visible ray. Therefore reading in the room surrounded by SHOJI makes your eyes less tired than under the sunshine. Also it protects from a cataract. The lights covered with washi paper only lets through the wavelength that is good for your eyes.

Air Conditioning

Washi paper doesn't cause mold or waterdropes because it absorbs and evaporates water. The odor merges into water wall, washi paper gets rid of bad smell with its hygroscopicity. Furthermore it hardly causes allege by molds, ticks and house dusts because its absorption gets dusts, and the breathability let air goes in and out humidity. Washi paper makes the air clean, control the humidity in the room. It keeps your living environment comfortable.

Answer the above question

In this case of air conditioning efficiency means when washi paper is used as shoji or wall paper in your house. Even if you put the pile of washi paper in the room, it absorbs or evaporates water. But it works better when its surface area is big enough to front on the air. Western style is getting into our life. The sash and vinyl cloth have been used more instead of FUSUMA or SHOJI. They are good for sealing up the room, but people started to say it's not really comfortable to life.

The definition of washi paper

Originally the skill of making washi was introduced by China. But the paper made in China is not washi, also the paper from Europe is not washi either. The paper used to be made of bumboos or straws with short thin fiber in China. These materials changed into the paper mulberry, something have long fiber, and the development of glossing established washi. Washi is made of 2-15mm fibers (less than 2mm for western paper), and add the dispersions not to stick together into the water. Then it gets slower to filter out of the wired box, so you have to sway the wire (western paper make dehydration under the wire compulsory and artificially). By that process, fiber gets combined well, makes thin and strong washi. The peculiarity of materials makes doubled and brought out using for our life as the Oriental products. (by Junichi ISHIKAWA on seasonal washi magazine 8)

Laser printer and Copy(Xerox)

Just try without any doubt. Compare to western paper, you will be able to see every details with washi paper. I suppose some kind of chemical or heat-treat of making western papers cause these differences, there are many kind of unfitted western paper for copying. Even if you use western paper, the ink will get your hands messy. In other words, it's more harder to find the kinda washi paper you can't copy.

Word Processor

The most general type of heat conductive printer, also in case of washi paper. Basically the paper surface should be smooth. Of course you can use washi paper. The paper both sides are smooth, such as Habutae paper, you can print ether one.

Ink Jet Printer

Actually you can hardly find the certain kind of paper corresponds to all types of word processor because the qualities of ink are different. The one for ink jet printer blurs on paper easily, takes long time to be dried. It should be made of thinner fiber to work better such as Habutae or washi paper. (ref.;regular paper for the ink jet printer contains tankal cilika tark aluminum hydroxide and starch to make the surface density more tight.) Also if you use ink jet printer with washi, you can see the improvement of ink quality today.

Simple printer(Risogragh)

Washi paper has worked better on copying even with the simple printer. I guess washi paper doesn't take longer than western paper to absorb the ink. You can see Simple printer fits washi paper.
---
---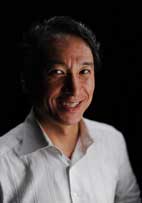 This page is maintained by Yoshinao SUGIHARA.
SUGIHARA WASHIPAPER INC.

17-2,Oizu,Echizen-shi,Fukui,915-0235 JAPAN
e-mail:sugihara@washiya.com
http://www.washiya.com/washinomokuji/english.html
Fax 81-778-42-0144
Please contact me anything about mentions on this page, questions, opinions, etc.
Also it's more than welcome to have Links to your home pages.

---
[washiya.com]